website of electrical power equipment manufacturer ensy
The main purpose of the site is to demonstrate the equipment, its characteristics and properties, as well as Ensy's service capabilities.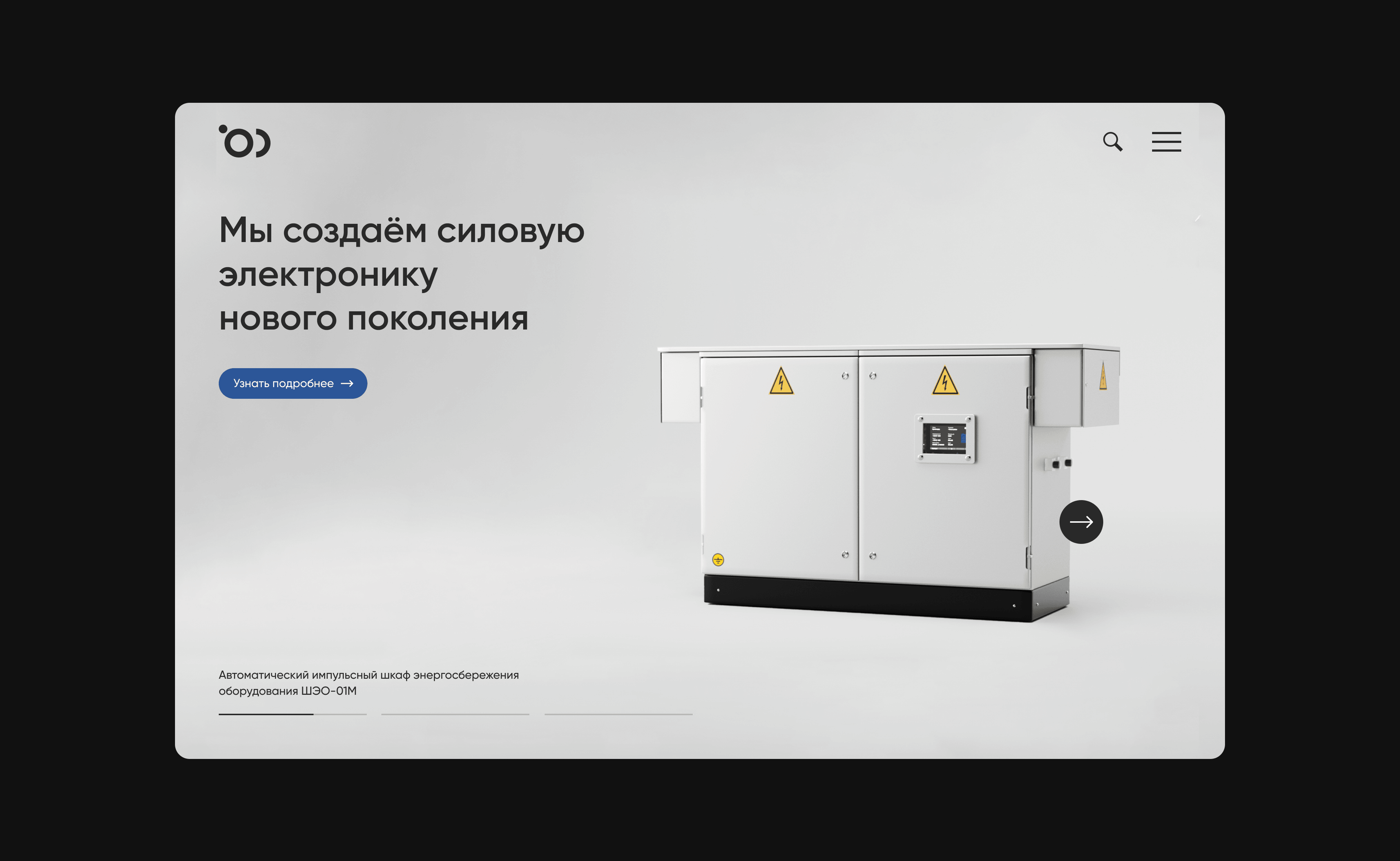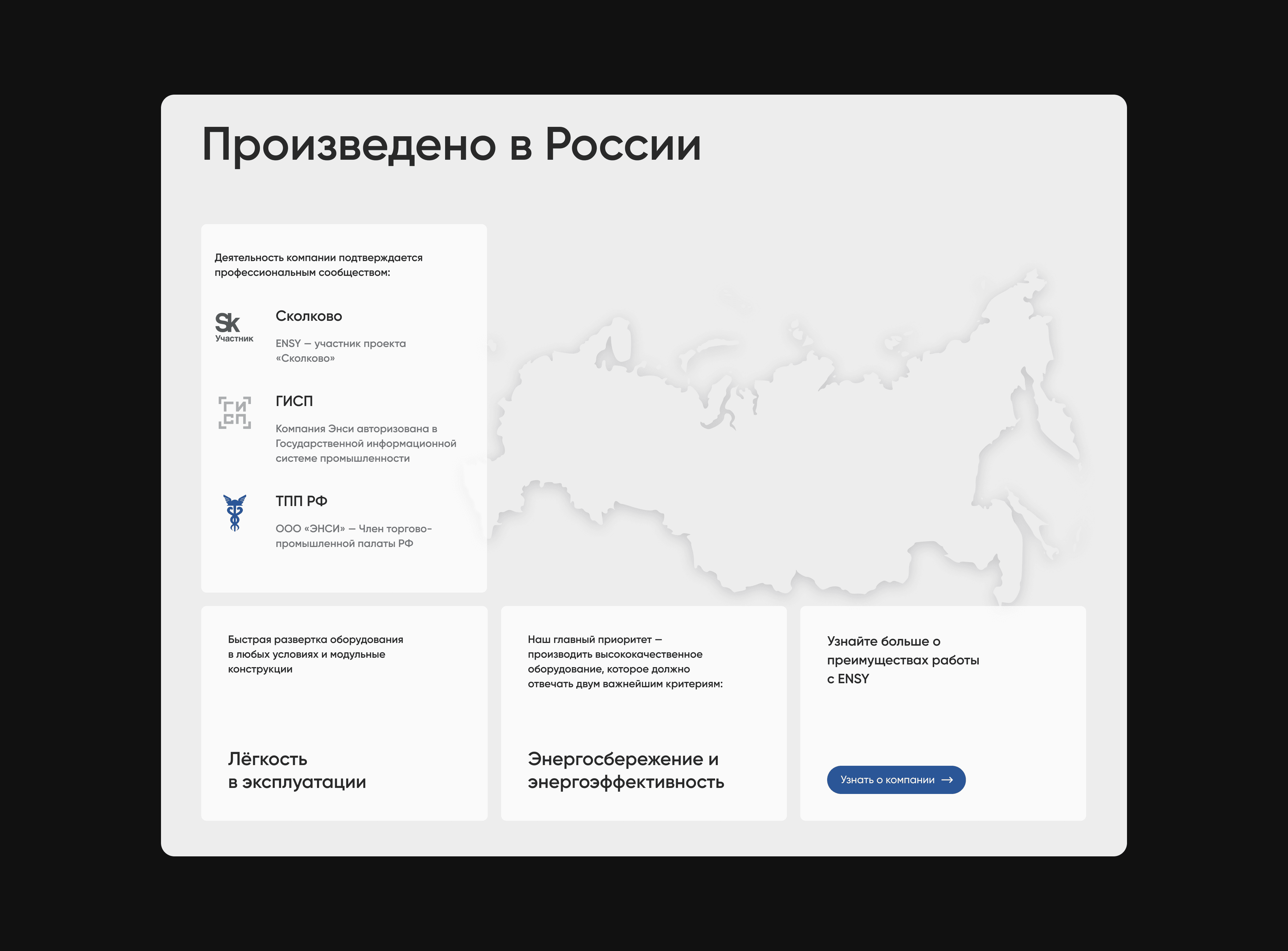 more air
ENSY offers complex solutions in the field of power automation for various industries: aviation, railway and automobile transport, specialized machinery.
The design style of the website is based on the use of a strict grid, free space, informative renderings and neutral light gray color - this is the shade in which most of the manufactured equipment is made.
The choice of such a style allows the company to set itself apart from competitors and emphasize its relevance and distinctiveness.
Micro-animations in the interface. Sometimes where you don't expect them, for example, in the footer.
Catalog and product card
It turned out to be too labor-intensive and expensive to photograph the products. Some of the products are delivered from production directly to the regime facilities, others cannot fit into any photo studio because they are small technical buildings.
Therefore, all products are visualized using 3D graphics, with a high level of detail. This approach allowed us to significantly minimize costs compared to shooting real objects.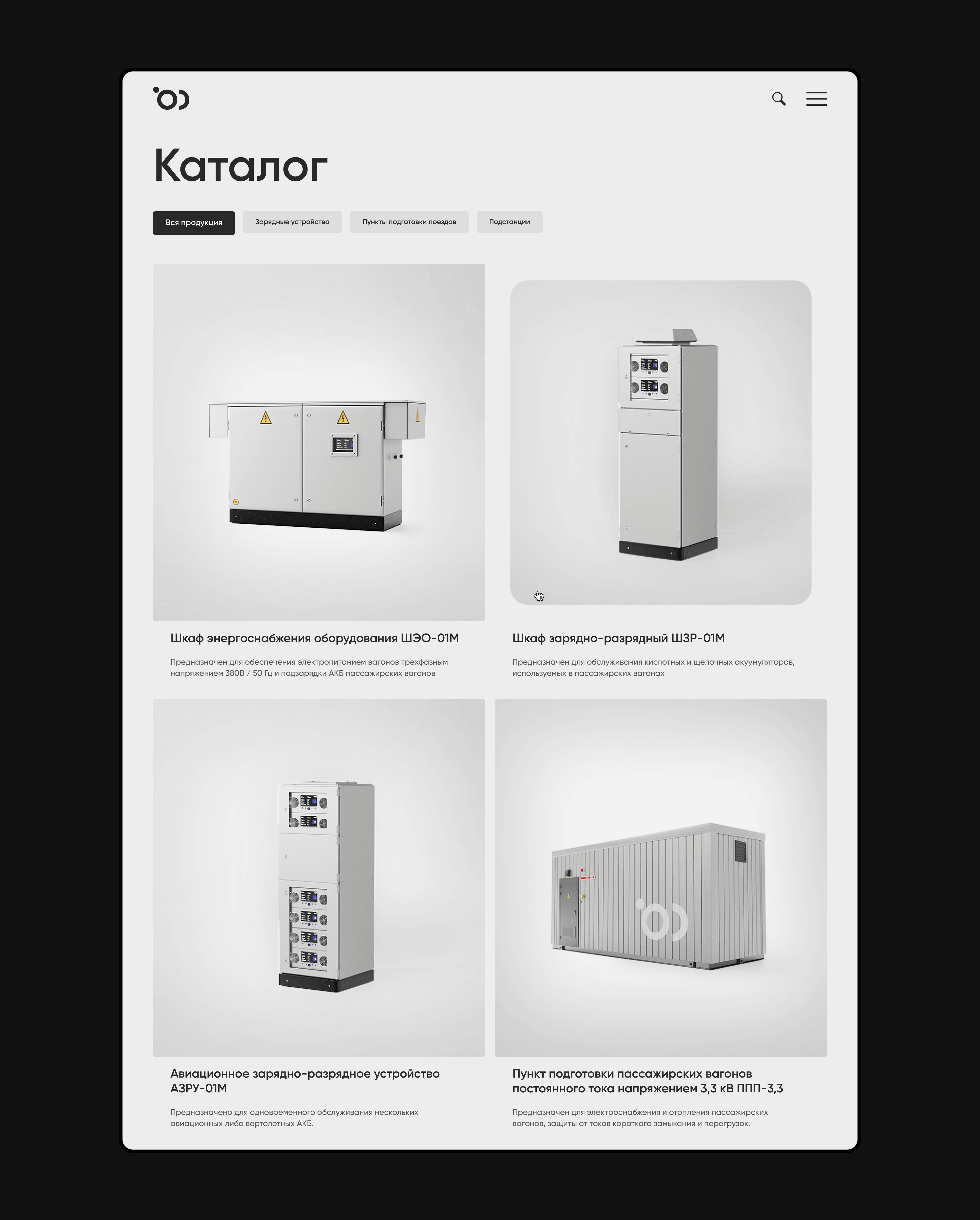 The product card is assembled from the admin panel as a constructor. Paragraphs can be placed in any order and in any quantity depending on the requirements. Among the types of paragraphs are:
text,
several types of information cards with an icon,
table,
image gallery with tooltips,
a separate image,
document list.

Information sections of the site
About the company,
Useful information,
Documentation,
Contacts.
the header image shows the main types of vehicles for which ensy produces equipment.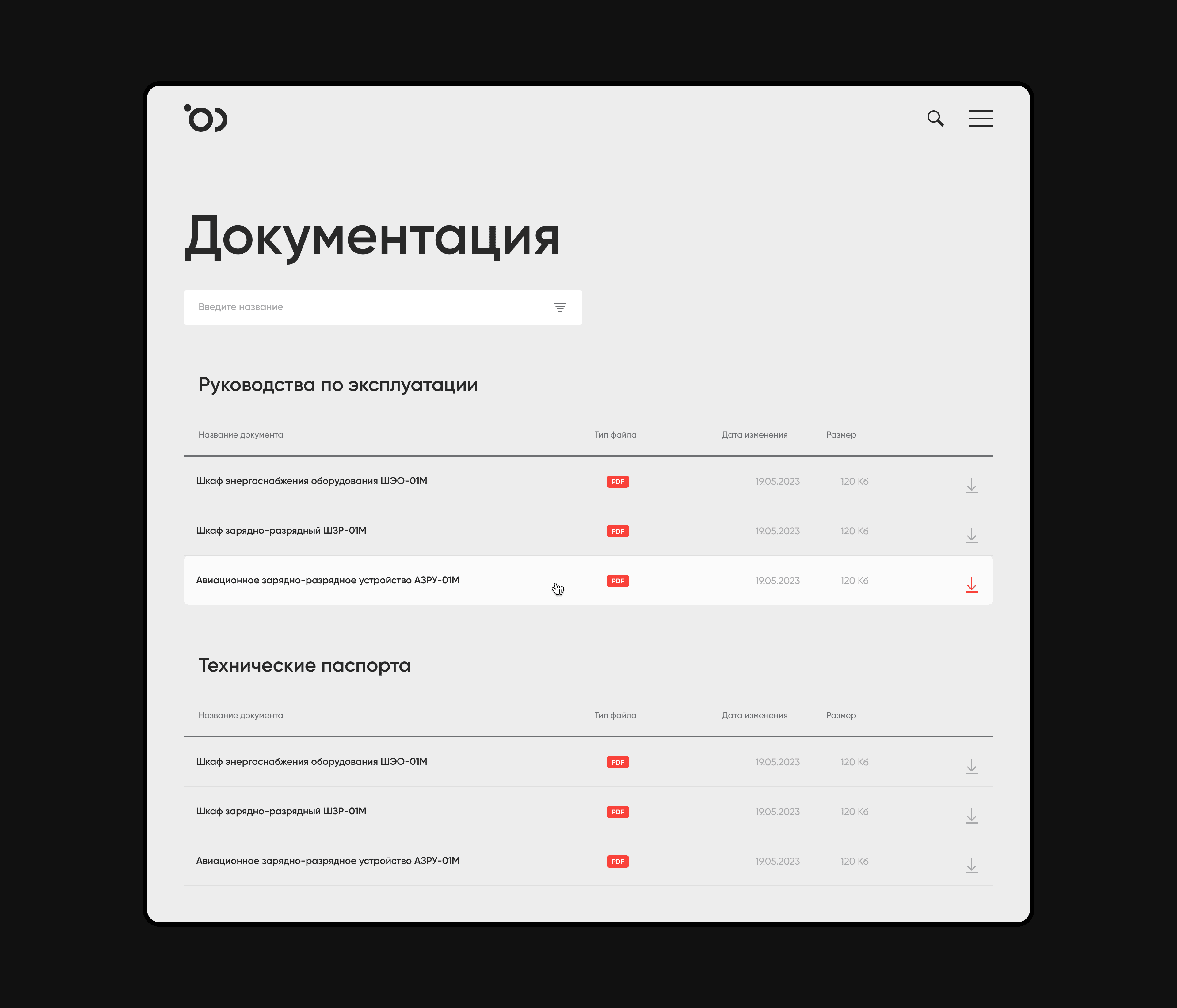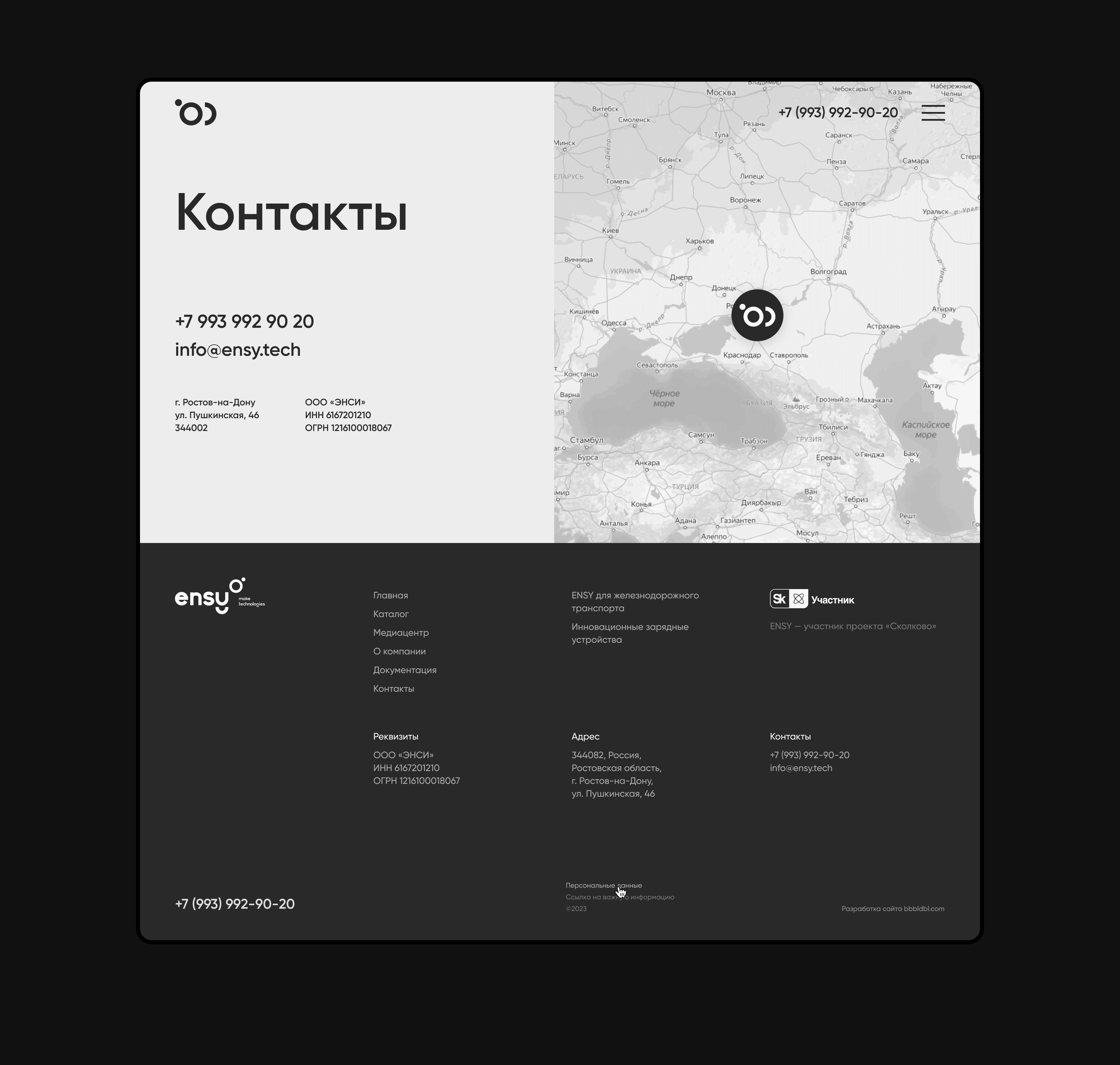 team
artdirection
Victor Filonenko
modeling, visualization
Anton Radchenko